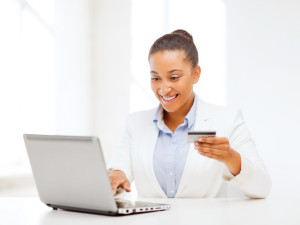 Fashion consultants assist people to create a wardrobe that leverages their public image. They are capable of assessing the body type, personality and career goals to improve a client's accessory and clothing choices. They are usually self-employed who possess extensive skills in the fashion as well as retail industry. For being a fashion consultant, you must have a love for promoting and sharing fashion and building self-confidence throughout your work.
Requirements to become a successful wardrobe consultant:
Wardrobe consultants, who are often known as image stylists or personal stylists, aid clients build and improve their personal and professional images. They also assist clients to choose their clothes for a diverse range of occasions and in helping them determine which styles are simply flattering and delivering the appropriate message. These consultants often need to travel and must work on weekends, evenings and holidays. They require good communication skills to have interaction with clients, who may be demanding or difficult sometimes. Though there are no particular entry requirements, individuals in this position typically have undergone fashion consultant courses and gained experience.
Job as a fashion consultant:
Nowadays, fashion consultant jobs are becoming more and more significant as people turn more fashion conscious with every passing day. The main responsibility of a fashion consultant involves interacting with celebrities, models, actors, actresses and those public figures that are frequently appearing on media. Apart from keeping up with the fashion requirement and adapting to changes as and whenever necessary, there are several fashion consultants who also handle the job of looking after the styles of celebrities and the like people. Have a glance at the fashion consultant job description to avail a clear overview of the roles and responsibilities of them that are listed below,
Helping for a recreational wardrobe for clients who are mainly celebrities and business
Handling several fashion trends in terms of designs, colors and shapes
Most of the fashion consultants work full time being a personal consultants for celebrities
Must be touch with fashion shows, retail stores and other related external place to remain informed about the latest happenings in the fashion world.
Must have a good knowledge on the latest accessories and makeup gadgets apart from being informed about the latest hairstyles