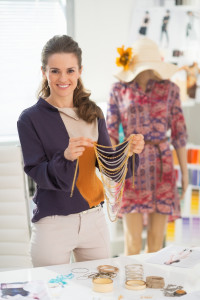 Dressing up is considered to be extremely important as structuring your character. In fact your way of dressing reflects your personal style.
Hire A Stylist:
There is a saying that first impression is the last impression and thus, it is important to dress up fashionably especially while meeting a new person or during a job interview. All these instances require us to be dressed up properly with shiny and neat shoes and properly ironed clothes. If you are a kind of person who wants to show case your style through your dressing, you should not hesitate to hire a personal stylist. There are several cheaper brands available today that usually carry the designs of high end brands. Even if you are on tight budget, your personal stylist can go for practical as well as affordable fashion that makes you look appealing.
Shop Online:
If you could not afford for a personal stylist or want to describe your own personal style, you can shop for fashionable clothing online. You can consider shopping at fast fashion brands which are extremely affordable and do not on compromise fashion and style. The fast fashion brands could provide you with a lot of fabrics and styles from jackets to jeans at affordable prices that would not burn your entire pocket. However, you should have look at these fast fashion brands keenly as they could sell out much faster because of their affordability.
Design The Clothes Yourself:
If you feel that you have creativity and know exactly what the personal style definition is, you can invest your full efforts in bringing out the fashion designer to design your own clothes. With little bit of artistic faculty and doubling the design, you can design your clothes to have a brand new look. You can even consider purchasing inexpensive clothes available in the market and modify them later to have a great appealing look. In fact this is one of the most effective ways of saving a lot of money. If you have a great passion in fashion designing but do not have knowledge in fashion designing, you can start designing your own clothes. However, you must avoid gorging on the first garment.