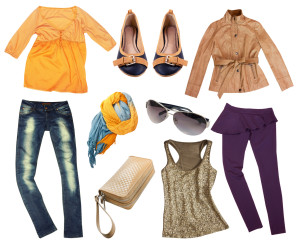 It is worth saying that fashion styling is all subjective and you need to understand and develop your own style as per your desire. You should take your own time with this process and enjoy the procedure associated with finding your own style.
There are several people who have been looking for some of the best fashion styling tips to stay fashionable. If you are such a kind of individual, then you must take a tactical approach. Most of the women just copy what they have seen on the television and this aspect makes them to completely forget about creating their own style. You must keep in mind that fashion is all about creating your own look by your own. However, most people have forgotten that fashion is a unique venture. If you are seriously passionate about looking and feeling better, you must take the below given tips into consideration.
Avoid Overdressing:
You must learn to dress appropriately for the occasion and should never overdo it. You must understand what the occasion is and how should be properly dress while attending the event. For instance, if you are having a pair of DC shoes, it is better for casual outings not for job interviews.
Choose The Right Attire:
Picking up the best yet comfy attire is extremely essential. Every person should choose the dress that goes well with their body structure. If you choose a dress which does not go well with your body structure, then it would completely damage your appearance. If you wear anything just because it is trendier, it will not help you to appear fashionable. A fashion stylist will help you in this manner.
Body Proportion:
Interpreting the proportion of your body is extremely important in prior to choosing a dress. Of course, you will be able to enhance your knowledge in this event if you enroll with any of the best fashion styling courses. Once you complete these courses, you will get an idea on choosing the clothes that would cover up the flaws in your body to a great extent. Even colors play a major role in this aspect. An obese individual can opt for dark colors to look slim. Wearing a dress with same color from head to toe provides a slimmer look. Even dusk skinned people can opt for colors which are light and nude.