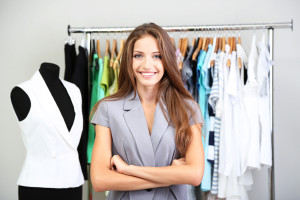 Are you passionate about creating an ideal wardrobe styles? Do you want to excel in the mix and match of fashion outlets? If you are dreaming of making your career as a fashion stylist, then immediately start acquiring the necessary knowledge and skills to prosper in the ever growing fashion industry.
What you want to know to become a wardrobe stylist?
To become a successful wardrobe stylist, you need to first understand the fashion stylist job description. Right from working with styling models to celebrity clients for photo shoots, career as a fashion stylist offers exciting opportunities to compliment your passion for fashion with a diverse of interesting people. There are several distinct arenas in which wardrobe stylists utilize their talents, from TV shows to advertisements to music videos and movies. They also need to work with public relation experts or designers. A good fashion stylist should know how to accelerate the positive features of people through their dressing. Finding the right outfit to dress up someone in a way that is appropriate for every event is almost like an art. Fashion styling necessitates comprehensive knowledge about fashion industry and a trick for matching your clients with appropriate clothing to support the image that they want to expose.
Know popular wardrobe stylists:
There are few eminent people who have long been known for establishing everlasting fashion trends. Some create them and other few make them real. It is only these professionals with an exhilarating eye for detail who are at the back of cameras and create what we inspire most in the glossy magazines or in the gossip girl. Have a look at some of the famous fashion stylist who has been known for changing the perspective to fashion and they are Rachel Zoe, Emmanuelle Alt, Eric Daman, Panos Yiapanis, Ludivine Poiblanc, Katie Grand, Brana Wolf, Grace Goddington, Patricia Field and Edward Enninful.
Career of a fashion stylist:
While speaking about a fashion stylist career, one should understand that the work environment for fashion stylists is usually fast-paced and they must keep up with the ever changing trends of fashion. Experience in the retail fashion, a portfolio of work and an associate degree are often required to become a wardrobe stylist.